Melbourne Coffee Expo 2023 Highlights
We loved being back at the Melbourne International Coffee Expo (MICE) this year!
You might have seen us on the Roasters Alley, where we exhibited alongside specialty coffee roasters from all over Australia.
We were hard to miss, with Boston Bean exhibiting from an incredible converted horse float by 'That Coffee Cart'. During the expo, we were able to serve our specialty coffee exactly how we think it should be made – maximising the full range of flavours and enhancing the tasting experience.
On the machine, we were using our popular Symmetry Speciality Coffee Blend. We also served three types of filter coffee, featuring single origins Brazilian Peaberry, Ethiopia Sidamo Shafeta and Colombian La Divisa.
A real highlight was meeting the coffee farmer behind the Brazilian Peaberry, his name is Rafael Vinhal from the Vinhal Farm coffee plantation – he's the guy wearing an orange shirt in the photos! His farm is in the heart of Minas Gerais state, in Cerrado Mineiro Region, Brazil and here he was in Melbourne. We had the privilege of serving him filter coffee made from beans from his very own farm, and he loved it!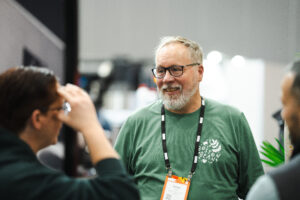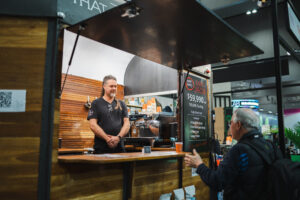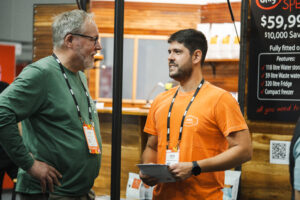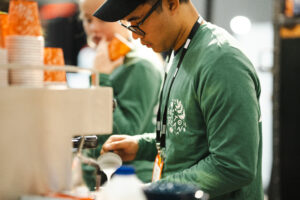 We also got to meet the green bean suppliers Utopia and Harvest Town coffee who supply us with the beans for the other single origins we had on filter.
It's incredibly important for us to have these connections with green bean growers and suppliers, not only because coffee traceability is a key component of specialty coffee, but also because it ensures that farmers are paid fairly for their work.
Check out our range of specialty coffee and look out for Rafael's beans, the Brazillian Peaberry!