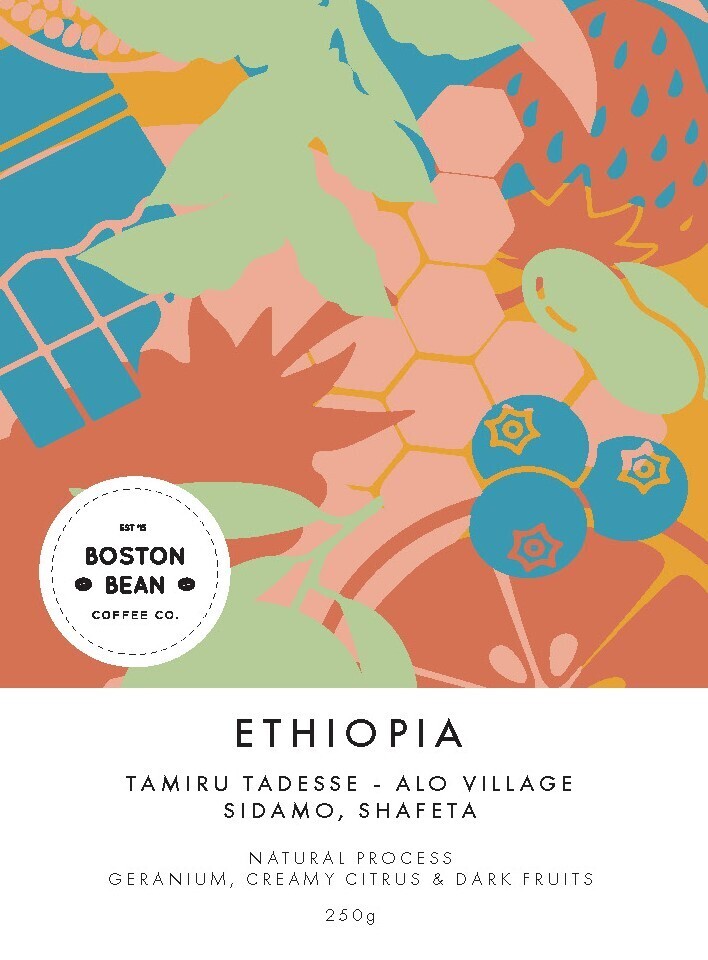 Ethiopia Sidamo Shafeta Natural - EXOTIC - SINGLE ORIGIN
SIDAMOSHAFETA250G
Product Details
"FLAVOUR BOMB"
Ethiopia Sidamo Shafeta - Natural Process
International shipping available
This exotic microlot is bought to us by our friends at Utopia Coffee. Tamiru Tadesse is a coffee producer who has been in the coffee business for the last eight years. Originally from Bensa in Sidama, a region known for its agriculture, agreeable climate, and fertility, most of Tamiru's acquaintances just like everyone in the region are engaged in growing coffee in their backyards and farms.
Tamiru was last year's Ethiopian COE winner (for anaerobic lot), a reward for his passion and excellence toward coffee processing and production.
"We participated in the Cup of Excellence 2021 to promote the coffee our farmers grow and to establish better market linkage and improve the farmers' income".
This beautiful exotic coffee is in very limited supply.
The coffee is hand-picked and naturally processed/ fermented (whole cherries) for up to 21-26 days depending on weather condition.

Tasting: Intense and clean in the cup, complex. Geranium, creamy citrus & dark fruits. Full of flavour. It is a simply outstanding coffee

Region: Sidama region, Bensa Woreda, Alo Village
Altitude: 2450 metres above sea level

Varietal: Heirloom

Grade: 1

Process Method: Natural
Crop Year: 2022
Brewing Suggestions
Pour Over Recipe - please feel free to experiment (credit: James Hoffmann):
Water Temp - 95°c
Dose -18g, grind - medium fine (39 - 45 clicks on a Varia hand grinder or 21 - 28 clicks on a Comandante hand grinder)
Pour -

00:00 - Bloom - 45g water
00:45 - Pour to 180g
01:35 - Pour to 300g
02:05 - Stir the surface gently once with a teaspoon and give the V60 a gentle swirl
03:10 - Done - Enjoy your cup (Thanks Henry!)
Espresso:

Peak Brewing: 7 – 35 days post roast date

Brewing Ratio: 44% (1:2.25) i.e. 20g dose = 45g extraction yield
Extraction Time: 28– 32 seconds

Temperature: 93 degrees Celsius



Save this product for later