How to Brew Coffee in an AeroPress
There is nothing worse than a bad cup of coffee. So disappointing! You deserve an amazing coffee experience every time, and Aeropress allows that to happen anywhere. It's a great option for coffee lovers looking to achieve a quick, high-quality brew at home or on the go.
At Boston Bean we love the Aeropress for brewing coffee using the inversion method. Here's why:
Smooth, rich, grit-free coffee

Simple recipe

Can be used anywhere

Minimal mess
If you follow our easy steps you'll be able to get a perfect cup of coffee every time, anywhere.
Here's what you need to get started:
Aeropress Inverter

Quality, fresh coffee beans 

Kettle 

Paper filters

Coffee grinder 

Scale (optional)

Pot/Carafe/Coffee mug
Don't underestimate how important getting the grind right is. If you order through Boston Beans we can take care of the grinding for you, just let us know in your order that you'll be brewing on the Aeropress and we'll make sure it's the perfect consistency.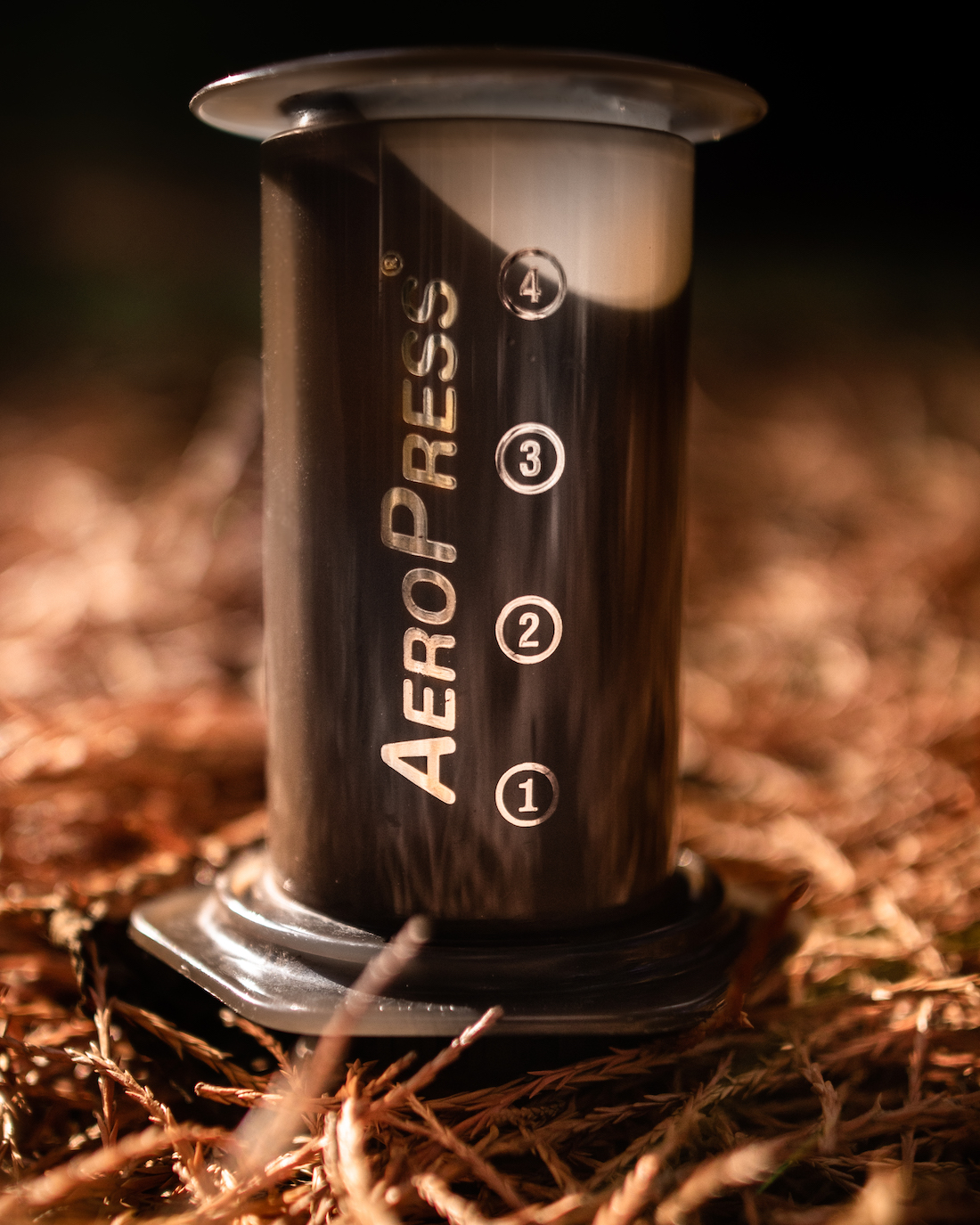 One of our favorite ways to brew coffee at home or on the go that's perfect every time. Step-by-step instructions for coffee with a sensational aroma.
IngredientsTotal time – approx. 4 mins
Brewing time – approx. 3 mins
Bloom – 30 seconds
Swirl/stir – approx. 10 secs
Brewing – approx. 2 mins
Press – approx. 30 secs
Makes 1 cup of delicious coffee
Ingredients
11g whole coffee beans (fresh is best,

shop here

)

200mL hot water at 95°C
Instructions
Make sure Aeropress is water-tight, then pre-heat the Aeropress by pouring a few grams of hot water in it

Insert paper filter into the cap and rinse with hot water, this reduces the paper taste and enhances filtration

Place 11g of whole coffee beans into the Comandante grinder set on 12 clicks (if you don't have a Comandante, the grind needs to be reasonably fine, close to espresso grind)

Expel the pre-heat water and place the ground coffee in the Aeropress

Pour 30mL of 95°C hot water into the Aeropress for the coffee bloom and stir briefly

Top up with more hot water to 200 mL total

Wait 2 minutes from the first pour, then screw on the cap with the filter

Invert Aeropress over a pot, carafe, or mug and press slowly for 30 seconds

Stop pressing once hissing starts (no need to press all the way)

Enjoy!
Are you unsure what beans will work best with Aeropress? We highly recommend our award-winning "Symmetry Specialty Blend" – it pairs brilliantly with filter style brews, such as the Aeropress. 
Experience our specialty coffee today and never have a bad cup of coffee again. Shop now.
Never put up with ordinary flavours again.
Your search for the perfect cup with amazing flavours ends today. We've done all the research and testing to ensure only the best is available to you.
Your daily brew will be exceptional from now on.