Hidden Gems of Tumby Bay
At the time of this writing, we're still in the midst of COVID-19, which means we're still very restricted in terms of travel outside South Australia. That's why now's the perfect time to take in all our beautiful state has to offer – and find the best coffee! We may be biased, but we believe Tumby Bay is a travel destination that must be on your list.
Tumby Bay is a beautiful coastal town on the east side of South Australia, close to Port Lincoln. Tumby Bay is characterised by its picture-perfect coastline, beautiful scenery and undeniable charm. It's a small seaside town that is the perfect holiday destination and home to eye-catching street art, divine food and of course, world-class coffee.
Here's where we suggest visiting if you're in the area: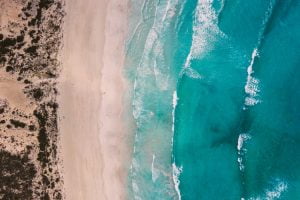 Take relaxation to a new level by walking Tumby Bay's picturesque beach
Think 10kms of endless, untouched beach, where rest and relaxation are welcomed. Why not take a book, a towel and spend the morning basking in the sun and taking in the diverse scenery? It's one coastline you won't forget and will be etched in future memories! 
Bring a splash of colour to your day with Tumby Bay's street art
As soon as you step foot on the streets of Tumby Bay, the creativity of its local's is painted everywhere. We suggest spending a morning walking the streets, and finding some of the well-known, and hidden street art, this town has to offer.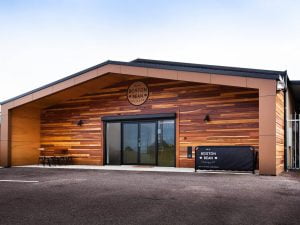 Satisfy your inner coffee connoisseur at Boston Bean Coffee
If street art and coffee are your things, and you're scouting for a rich tasting coffee, you'll be able to satisfy your quest for extraordinary coffee and street art at Boston Bean Coffee.
Boston Bean Coffee is a short thirty-minute drive from Tumby Bay, located in Port Lincoln. Here, the coffee is brewed to perfection by coffee connoisseurs, while the tangible aroma of roasted coffee lingers. Plus, you'll be able to sit back, relax, and enjoy your perfectly made coffee while admiring our own take on street art with a hand-painted mural outside.
Boston Bean Coffee is home to award-winning coffee flavours that will have you shouting from the rooftops! So, whether you have a long-time relationship with coffee, or you're still working out where you stand – we have something to cater for everyone!
Now's the perfect time to take a weekend out and visit some of the hidden gems in South Australia. Here are some more suggestions of exquisite places to visit while in the Tumby Bay area.
See you soon!