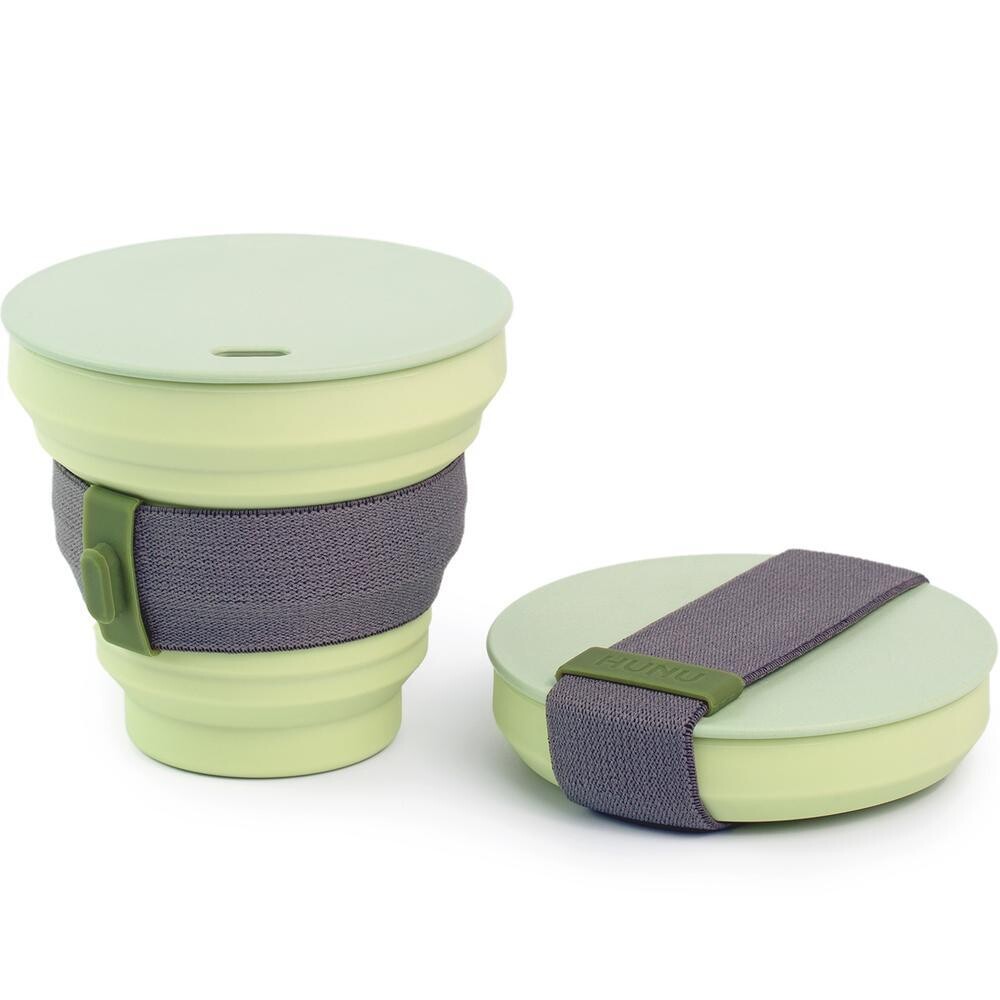 HUNU
HU9SG
Product Details
This is the collapsible, convenient, leak-proof cup you've been looking for!
It is BPA-free, made with the worlds safest food grade materials and slim enough to fit in the smallest pockets or bag.
HUNU was designed in London and only took a month to become one of the most successful crowdfunding projects in history. It can now be found in over 70 countries around the world.
Features:
8OZ / 235ML - fits all standard barista coffees.
2CM / 0.75INCH when folded down.
Made from FDA and LFGB certified food grade silicone.
Free from BPAs, Phthalates and all other nasty chemicals.
Completely leakproof once folded and plugged.
Save this product for later