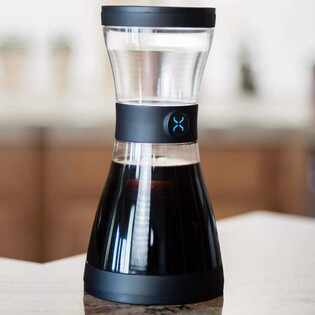 BodyBrew Bod Cold Brew Coffee Maker
BODGREY
Product Details
The Ultimate Home Cold Brew Coffee Maker
Make 700ml of Concentrated Cold Brew
Use the Cold Brew to make HOT or ICED

coffee drinks easily

Simplify your Cold Brewing with this Compact, Modular, Portable, Dishwasher safe & Shatter-Proof System
Be Your Own Barista!
Save yourself time and money by making your own delicious gourmet coffee drinks at home! The BOD® cold brew coffee system produces a super-concentrated cold brew extract that you can use to make both HOT and ICED drinks with ease.

Don't let the name fool you! "Cold brewing" is merely the method. Once your extract is ready, you can make virtually any kind of coffee drink you can think of.

Experience The Difference
How it Works
After decanting your first batch, simply re-fill the BOD® system back up with coffee and water and start brewing again!


Save this product for later