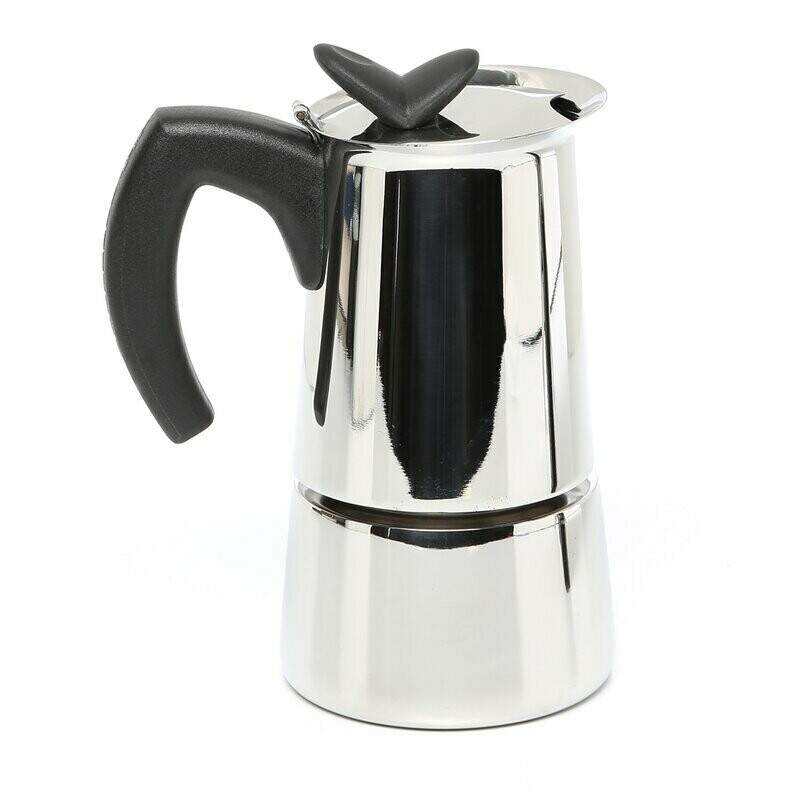 Bialetti Musa Stove Top – Espresso Maker
BLMusa2
Product Details
Bialetti Musa
The Iconic Bialetti has become a staple in many home in Australia, Italy and worldwide. Simple, convenient and resulting in a full flavoured coffee, the Bialetti is hard to beat.
In 1919, Alfonso Bialetti opened a workshop in Italy producing semi-finished aluminium products. Motivated by an entrepreneurial spirit, he transformed his workshop into a studio for the design and production of market-ready finished goods. Thanks to his brilliance, these high quality stove top coffee brewers were born.
The elegance and functionality of steel for a coffee maker that gives the kitchen a cosy atmosphere. A timeless 18/10 stainless steel coffee maker, enhanced with a branded handle and elegantly shaped knob. Suitable for all hobs, including induction hobs.
The Bialetti Musa produces the same authentic Italian espresso, using the same brewing technique, as the original Moka Express. Setting itself apart with it's elegant and refined look that complements all kitchen and dining decor, the Musa is made from stainless steel and is compatible with all cook tops including induction.
Constructed from food grade stainless steel and including an ergonomic, heat-resistant handle and knob along with Bialetti's patented safety valve.
To produce an authentic espresso in minutes, simply fill the bottom with water add your favourite espresso ground coffee to the funnel and gently heat on your stovetop.
Please note, the cup size refers to an espresso cup.
Material: Stainless Steel
Suitable for Induction
The following video from Jeff's Reviews gives a great little run down on using your Bialetti stove topper:

Save this product for later