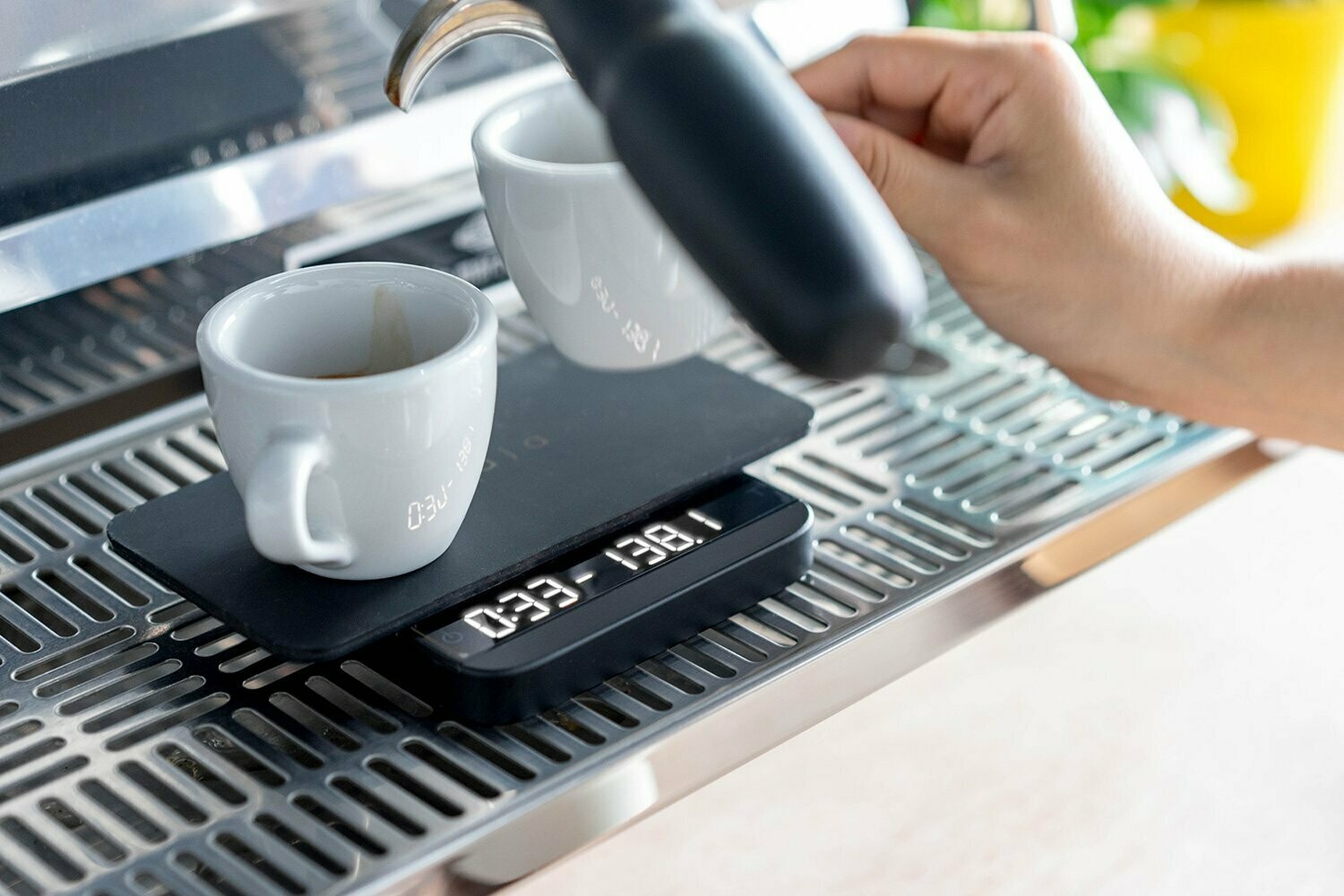 Acaia Lunar Brewing Scale
ACAIA-LUNAR
Product Details
Designed for espresso machine drip trays, the Acaia Lunar™ is aesthetically functional for your weighing needs. The espresso scale is built with anodised aluminium. Its electronic parts inside and the LED display with a water-resistant spray to prevent water damage.

With an ultra-fast response time and high accuracy, you'll be able to track consistency across all of your espresso shots.


Master the art of coffee brewing with Acaia – the only scale designed for coffee enthusiasts that monitors the weight, time and flow-rates as you brew coffee.

This simple, modern and minimalistic scale is designed with brilliant functionality in mind, compatible with the Acaia iPhone & Android app, offers you the endless possibility to explore the exquisite world of coffee.
– Fast – 20ms response time provides ultra-fast response time and instant readings.
– Accuracy - Highest internal resolution up to one million counts allows for readability up to 1/10th of a gram. The Acaia Lunar is sensitive to even weight changes resulting from evaporation.
– Stability – Auto Zero tracking, creeping compensation technology to provide industrial grade stability
– Built-in Stopwatch – You can track the blooming, pouring and infusion time without a fuss, with the two-way timer that sync with your mobile phone.
– Automated Auto-off Customisation – The Acaia will not shut down during coffee brewing, auto-off feature is also customisable in mobile app.
– Rechargeable USB Power Supply -A greener alternative power source, battery lasts 20-30 hrs.
Accessories that are sold separately include the Lunar Weighing Plate, Lunar Base, and the Lunar Carrying Case. One heat pad and one 100 g calibration weight with each Lunar. The Lunar also includes a 2-year limited manufacturer's warranty, which includes water damage.The only coffee scale you'll ever need to make delicious coffee.

Lunar Scale
Heat Resistant Pad
Calibration Weight
Micro USB Cable
Save this product for later