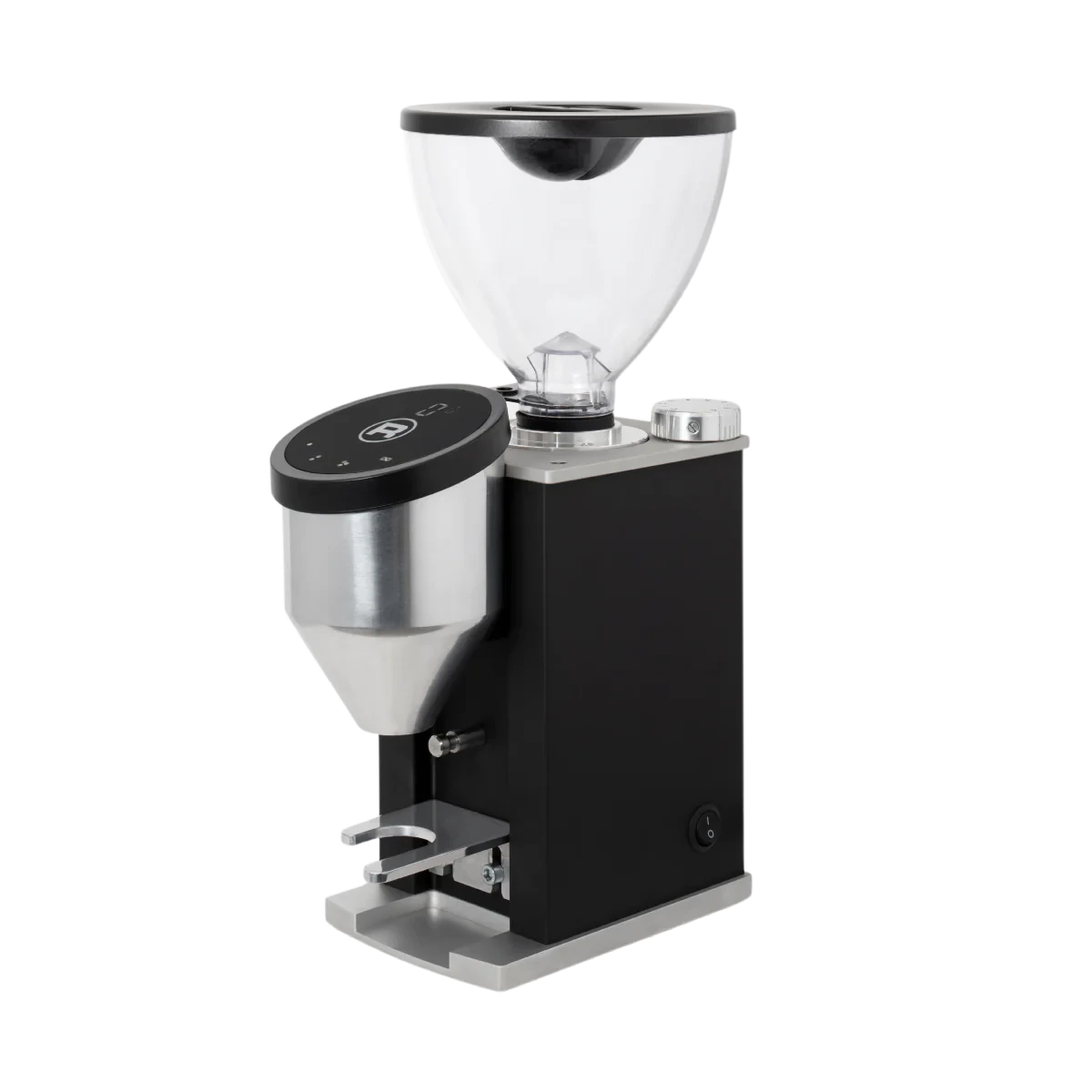 Rocket Espresso Grinder FAUSTINO 3.1
GRINDFAUSTIBLACK
Product Details
Rocket Espresso Grinder FAUSTINO 3.1
The Faustino is a small, functional on-demand home coffee grinder, with high build quality, performance, and functionality. Faustino has been handcrafted with impeccable consideration to complete any home espresso setup.
Incorporating an LCD touch screen display, the Faustino is both intuitive and responsive, offering easy access to program in dosing method and volumes. A responsive micrometric grind adjustment thread will enable dialling in to that sweet spot and see a quick change in particle size.
Created as a smaller alternative to its Fausto sibling, The smaller footprint of the Faustino is possible due to the downsized power output, yet constantly delivers a consistent grind particle and clean dose to draw out flavour nuances form your coffee.
KEY FEATURES
The LCD interface hosts 3 programmable portion controls and a continuous dose option.
The grind adjustment mechanism has a zero-point for calibration
A hands-free cradle, with height adjustment
Easy access to the grinding chamber and screwless burrs
Ability to pause the programmed dose mid-delivery to evenly distribute the grind particles
Available in Black or Chrome
TECHNICAL SPECIFICATIONS
Model - Faustino 3.1
Type - Domestic
Burr Type - Flat Burr/ Hardened Steel
Burr Size - 50mm
Grind Setting - Step-less
Motor - 310W
Hopper Capacity - 680g
Dosing - On Demand / Portion Control
Wattage - 1380 rpm / 10 amp
Width (mm) - 162
Depth (mm) - 229
Height (mm) - 385
Weight (kg) - 7.6
Warranty (mm) - 12 Months Manufacturers
Save this product for later