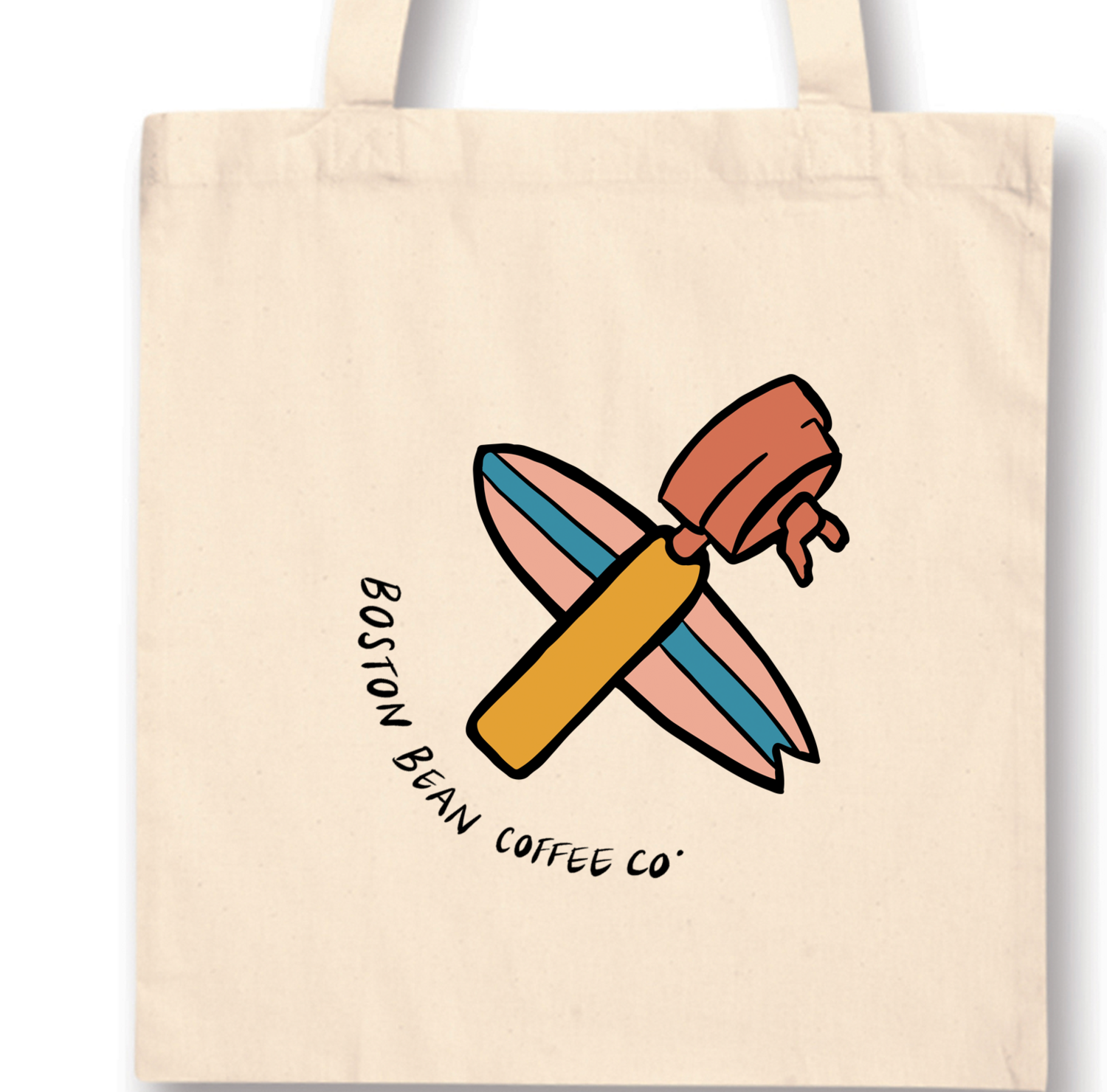 Boston Bean Custom Tote Bags
BBTOTESURF
Product Details
Buy Good, Do Good.

The perfect tote for carrying your gear
Get a limited edition custom branded Boston Bean Coffee Co. tote and spread a little more good in the world.
Everyone benefits when there's a little more good in the world. We think the best place to start spreading good is where we work, live, and play.
Our bags are manufactured by JOYYA a company created to allow women to become safe and independent, to make money for themselves and their family. Even more, JOYYA tote bags do good for the people who make it and the world.
JOYYA 's mission is to squash the norms. To bet on the battlers — those who face adversity with courage. And to build authentic relationships, one neighbourhood at a time.
Buy Good, Do Good.
40 x 50 cm
Fabric: Organic Cotton Canvas
Fair Trade guaranteed
Learn More: https://joyya.nz/about-us/
Save this product for later